400-XLT Billet Brake | Xtra-Lite BILLET Aluminum TH400 Valvebody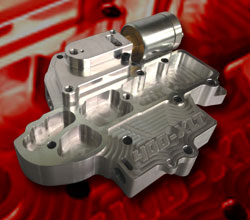 Coan Engineering has just released the latest addition to its Xtra-Lite Technology (XLT) series of components for the TH400 transmission.
The all new 400-XLT "Billet Brake" line features a variety of fully CNC machined billet aluminum valve bodies in both 2-speed & 3-speed configurations.
Advantages of the "Billet Brake" include optimized fluid flow for quicker shift times and faster reaction times, along with a 5 pound weight reduction.
The new design also incorporates a valve body mounted trans brake solenoid to further enhance reaction time.
Coan Engineering's Superfinishing service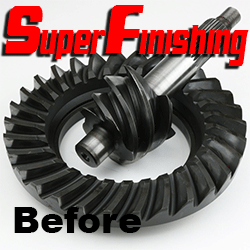 Coan Engineering is excited to offer in-house Superfinishing services.
Superfinishing is available as an option for any transmission build as well as individual components such as planetary sets and shafts.
We also offer Superfinishing services on a variety of other parts including ring and pinion sets and engine components.
For more details and pricing, give us a call